Seriously though - I got around this week (it's not what you think).
Get your mind out of the gutter!
Sunday I was featured in the first ever
Sunday Spotlight
over at Traffic Jelly. Then my mug reappeared there on
Monday.
Wow! What an honor!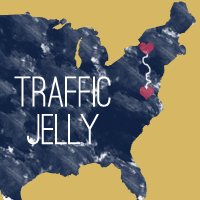 This week, the Kaufman Children's Center
posted my piece
that originally appeared over at
Jake's Journey
about my son Colten's struggle with apraxia and our experience at Nancy Kaufman's summer SPEAK program.
And then yesterday I popped up at
Turn Around and Say Hello
.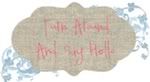 I just feel so privileged to not only have my writing recognized, but also feel this profound amount of support and appreciation from two women I have never met, but admire greatly. Lucky for me I have a shopping date with
one of them
scheduled for when I get home. As for
the other one
... How do you Nebraskans like sub-zero temperatures? I hear Rochester is a great place to visit after football season. I'm sure they have great deals on flights in the winter. I mean, honestly, who wants to come here? I'll tell you: no.body.
As for the rest of you thanks for reading and keeping things positive. With the the negativity out there on the internet its nice to "meet" people who keeps things kind, friendly, and uplifting. Kudos to you.
Tomorrow's Friday... get excited!
xoxo
Jenny